Pathways to the Premiership
Representation, Motivation and Impact of Women Premiers in Canada and Australia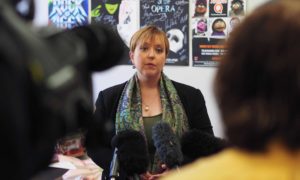 Motivation
What are the barriers to gender equality in political leadership roles? Why have women been more successful in heading governments at the subnational level in Canada and Australia? And what impact have women premiers and chief ministers had on politics, policy, and governance? An international team of researchers, government partners, and community stakeholders is working to answer these questions. Graciously funded by the Social Sciences and Humanities Research Council of Canada, with generous contributions from university and government partners, the Pathways to the Premiership research project aims to identify the key individual, institutional, and societal factors that advance women's political careers in general and in provincial and state politics specifically.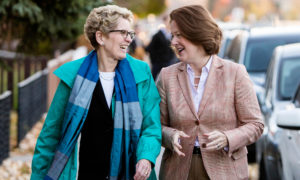 Rationale
Few women have achieved the pinnacle of political power at the national level. When they do become president or prime minister, their tenures are typically short. The scarcity of success stories at the national level makes it difficult to identify the circumstances under which women achieve, and thrive in, government leadership roles. In contrast to national politics, the subnational level of government in Canada and Australia offers more opportunities for aspiring women leaders—and they have taken full advantage. Twenty-three women have headed a province, state, or territory over the last 30 years: 12 premiers in Canada since 1991 and eight premiers and three chief ministers in Australia since 1989. While short tenures and electoral defeats marked many of their careers, women in both countries are now winning elections and holding office for longer periods of time. The greater number of success stories at the subnational level make it possible to analyze the conditions under which women gain political power and to evaluate the difference their power makes for equality in political representation.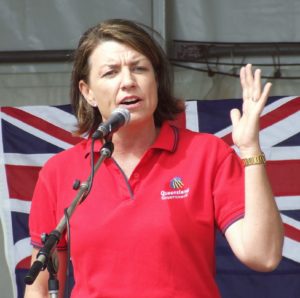 Data
The project details and compares the representative contexts, career pathways, power and tenure, and impact of the 22 women leaders. Personal interviews will reveal the women's motivations for seeking political leadership positions, and the obstacles and opportunities they encountered along the pathway to power. The rich quantitative and qualitative datasets compiled by the team make it possible to test a series of theoretical propositions about women's political career paths and representative impact.
Contributions
The Pathway to the Premiership project's findings will not only enrich the scholarship on gender and political leadership but also generate strategies to promote women's political careers for use by political parties and community organizations committed to achieving equality in elected office. Information will be shared on the project website and other social media platforms, as well as through presentations at academic conferences, roundtables, academic/practitioner workshops, and published papers in academic journals.