P2P team present initial findings at 2018 IPSA
The first year of the Pathways to the Premiership project has been dedicated to two key projects. The first project is the creation of an original composite index that will help us to understand what role political context plays in women's ascension to, and duration in, the premiership. The Gendered Representative Context Index measures the levels of women's parliamentary representation as legislators, governing party members, cabinet ministers, and party leaders at the subnational level in Australia and Canada between 1977 and 2017. We argue that this representative context matters when it comes to how long female leaders survive in office in comparison to their male counterparts. Early findings were presented at the International Political Science Association (IPSA) conference in Brisbane, Australia in July 2018.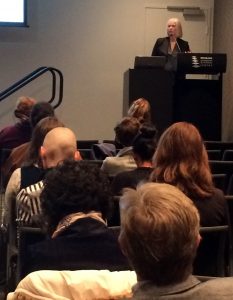 The second project investigates media depictions of women premiers and their male predecessor over the first seven days after being selected to be premier, whether they won the post through a party leadership race or a general election. We are particularly interested in the degree to which the premiers are personalized. How much, and in what ways, do newspapers talk about a premier's gender, sexuality, sexual attractiveness, physical appearance, spouse, children, and childhood? Early findings from this project were also presented at the 2018 IPSA conference in Brisbane. The second part of this analysis will explore potentially gendered aspects of media discussion of the premiers' leadership abilities. Are women premiers depicted as being competent, capable leaders? These findings will be presented at future conferences.